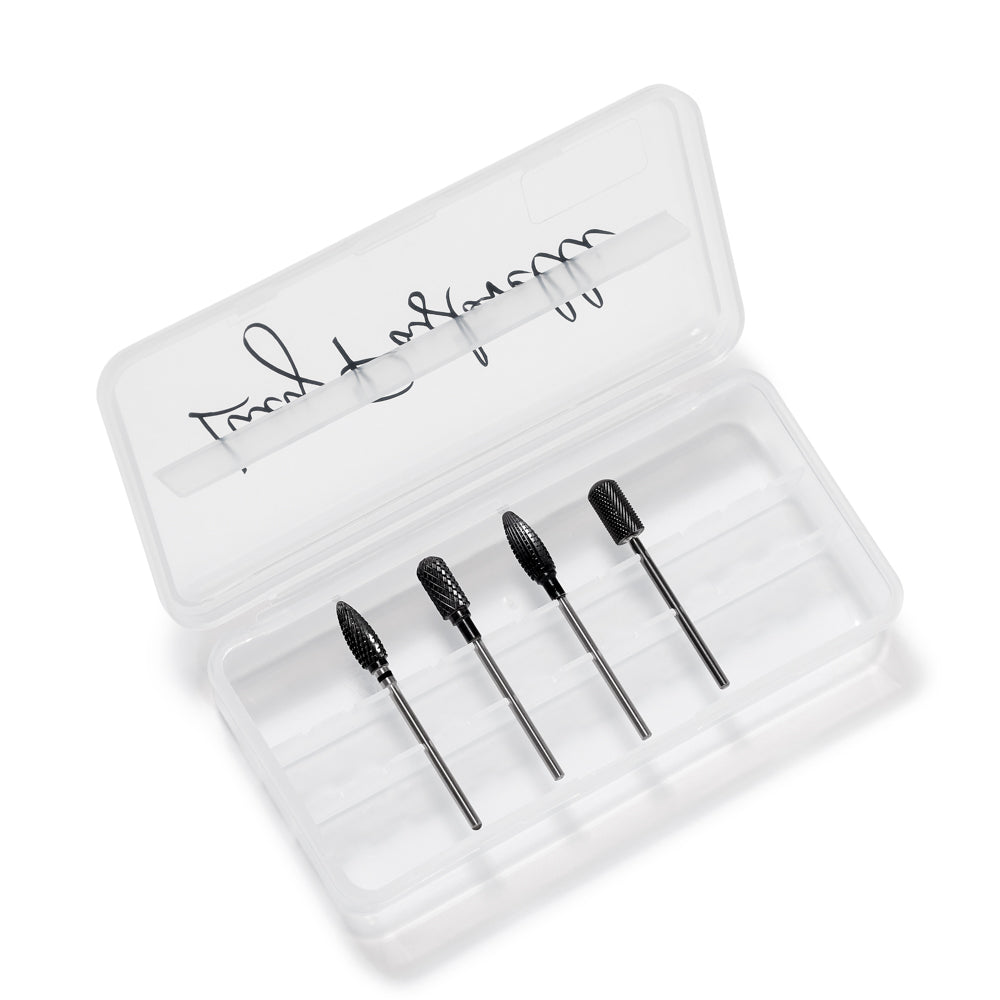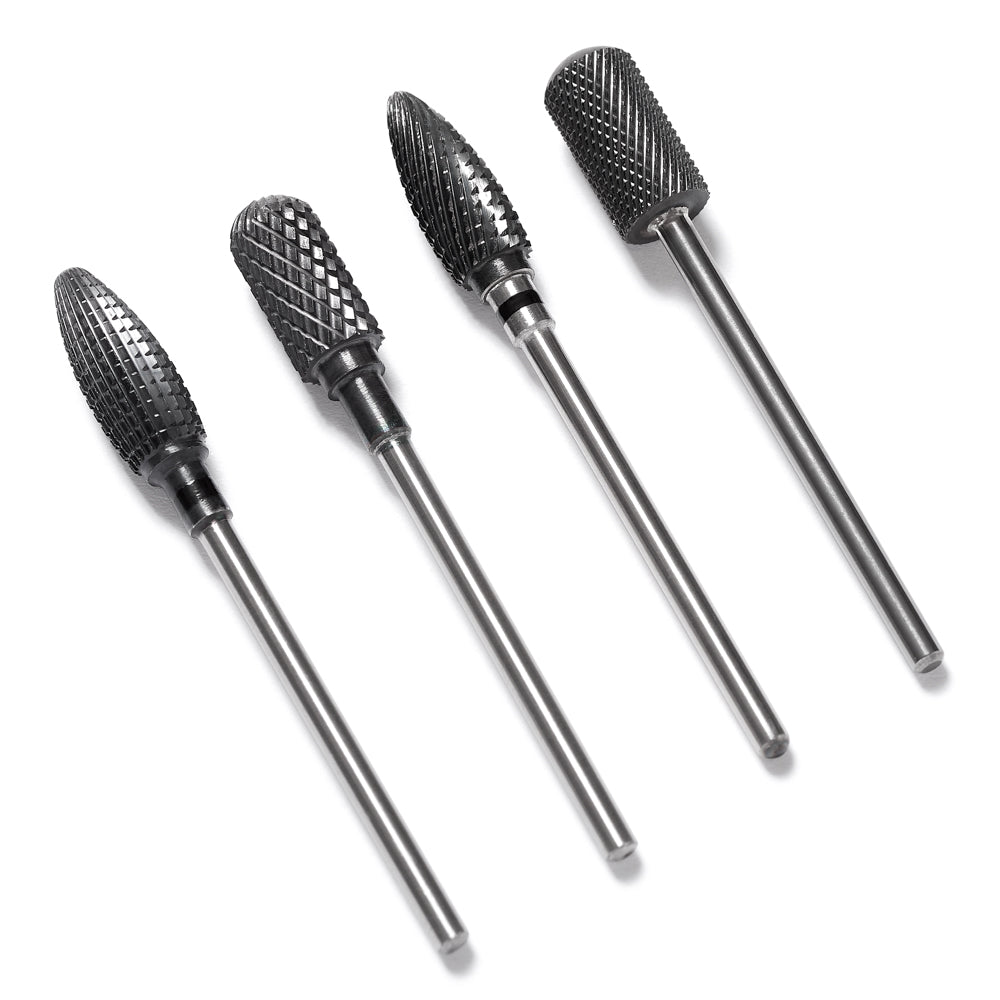 Onyx Pro Kit
Excluding VAT. This will be calculated at checkout.
Our Onyx Pro Kit is a must have for any serious nail technician.
Featuring 4 of our favourite drill bits, which are covered in a black durability titanium coat, which not only makes them more hygienic - it also gives them longevity,  meaning they last longer and look amazing too.
Plus it pairs perfectly with our LP eFile Black Edition.
The Onyx Pro kit contains:
1 x Onyx Halo

1 x XL Onyx Barrel

1 x Cross Hatch

1 x Onyx Safety Barrel
We advise you to follow the LP Hygiene Routine to clean & care for your Onyx Pro Kit.
Ready for a new kit?
E-files are designed to make life easier for the technician, if you're applying more pressure and having to use double the stokes on the nails it may be time to treat yourself to a new kit.
We hope you can understand that all of our drill bits are non-refundable, due to hygiene reasons.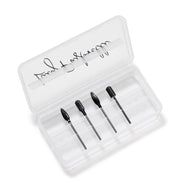 Onyx Pro Kit