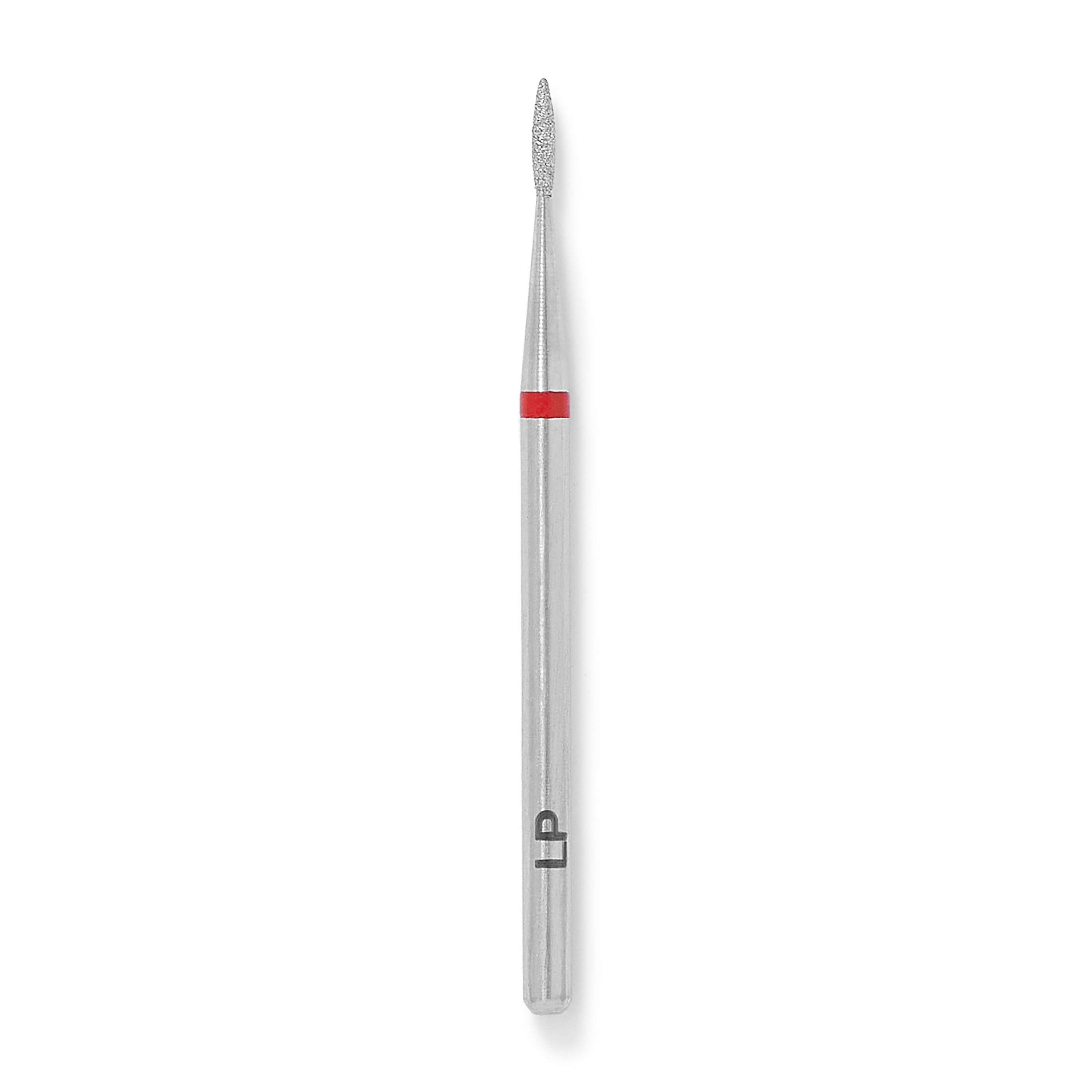 The Tiny Diamond Flame - Fine
Excluding VAT. This will be calculated at checkout.
Like our LP Diamond Flame, but designed for more intricate work. The Tiny Diamond Flame can be used to push back the cuticle and clean the area of non-living tissue underneath the proximal nail fold. The tiny shape helps you create a more precise prep, and is great for working on smaller nail plates.
Specs:
Diamond bit
Fine grit
For left and right handed use

Fits all eFile machines with a standard shaft width of 3/32"

We recommend a speed of 10-12RPM with the LP eFile. Other eFile's may require a higher RPM. 

We advise you to follow the LP Hygiene Routine to clean & care for your drill bit.
We hope you can understand that all of our drill bits are non-refundable, due to hygiene reasons. 
The Tiny Diamond Flame - Fine