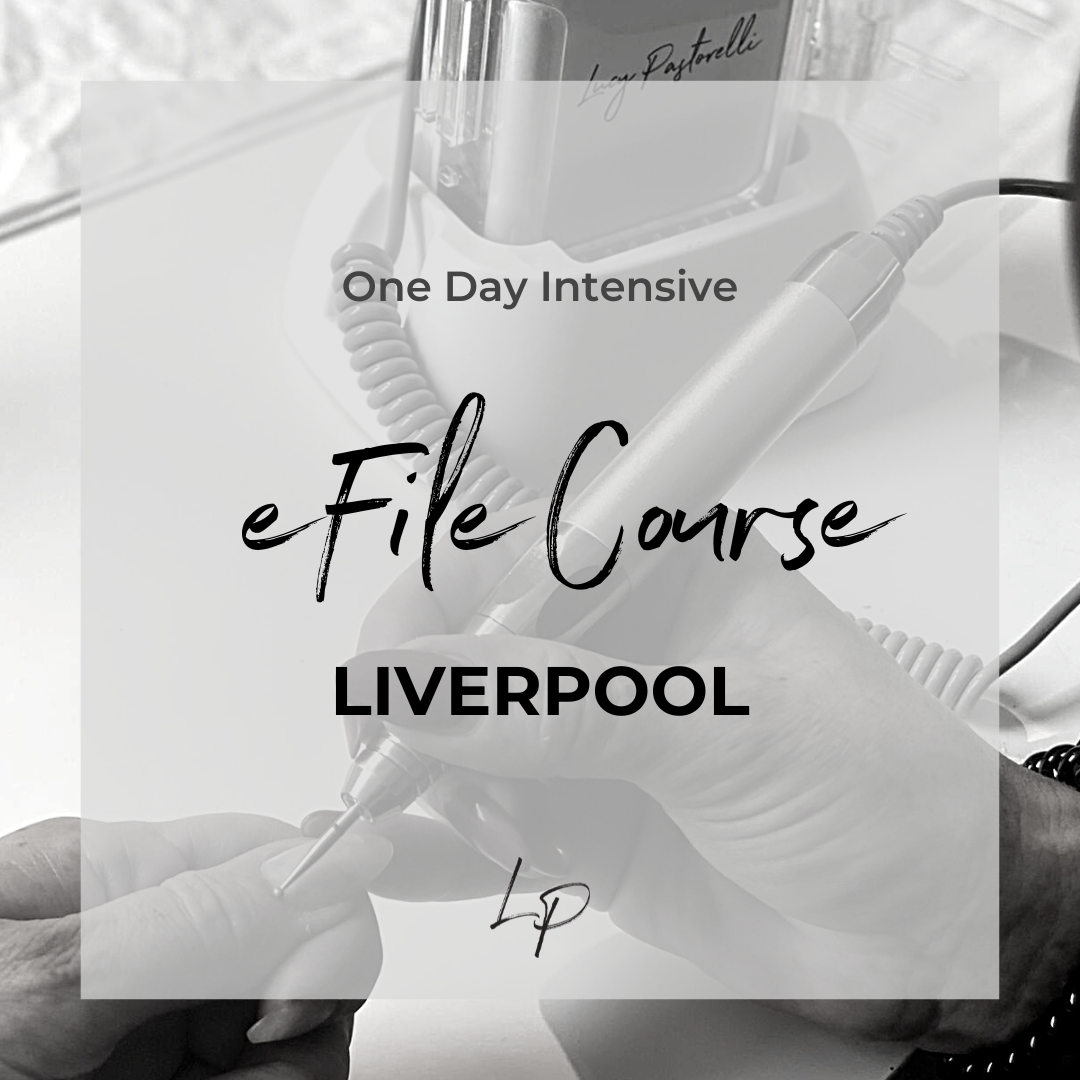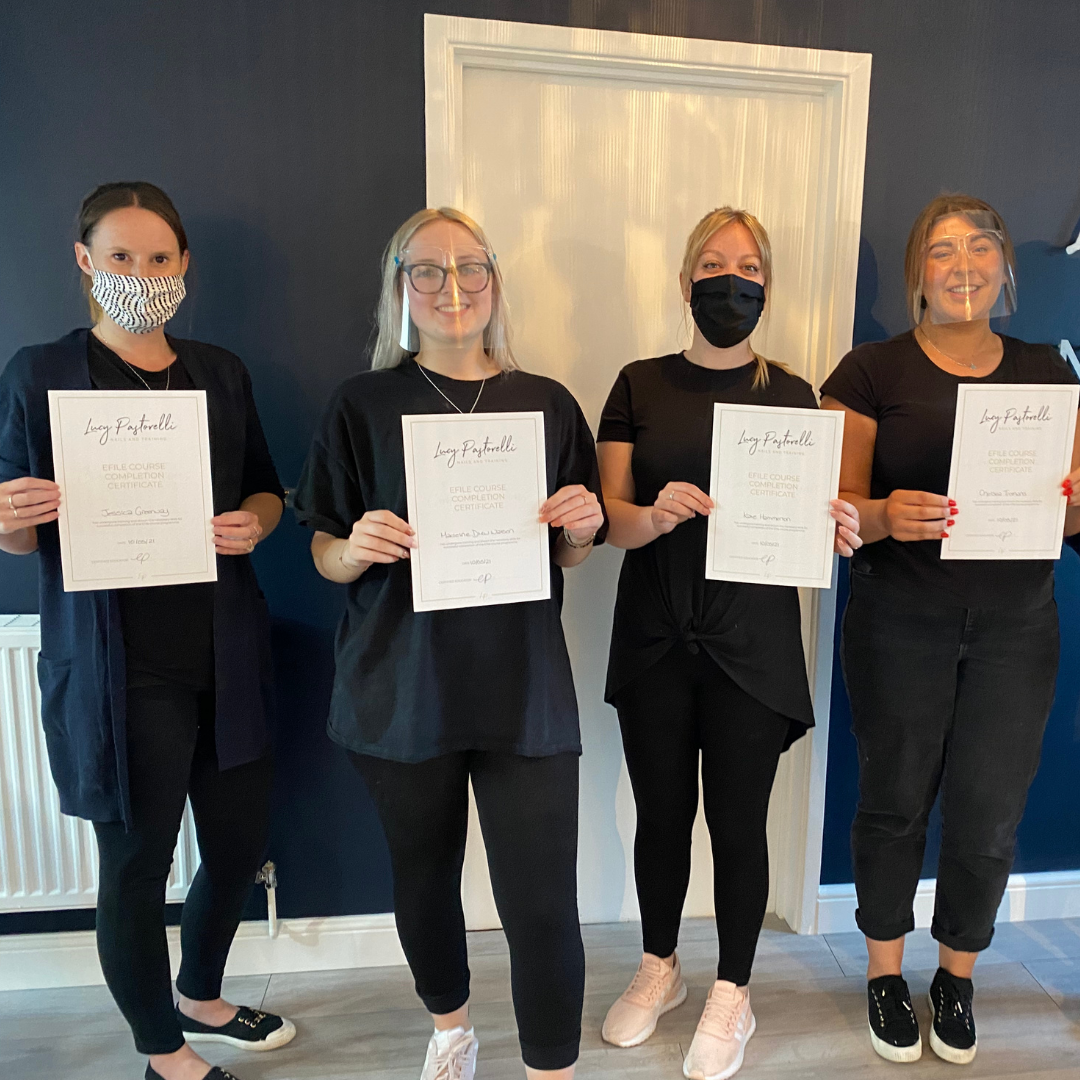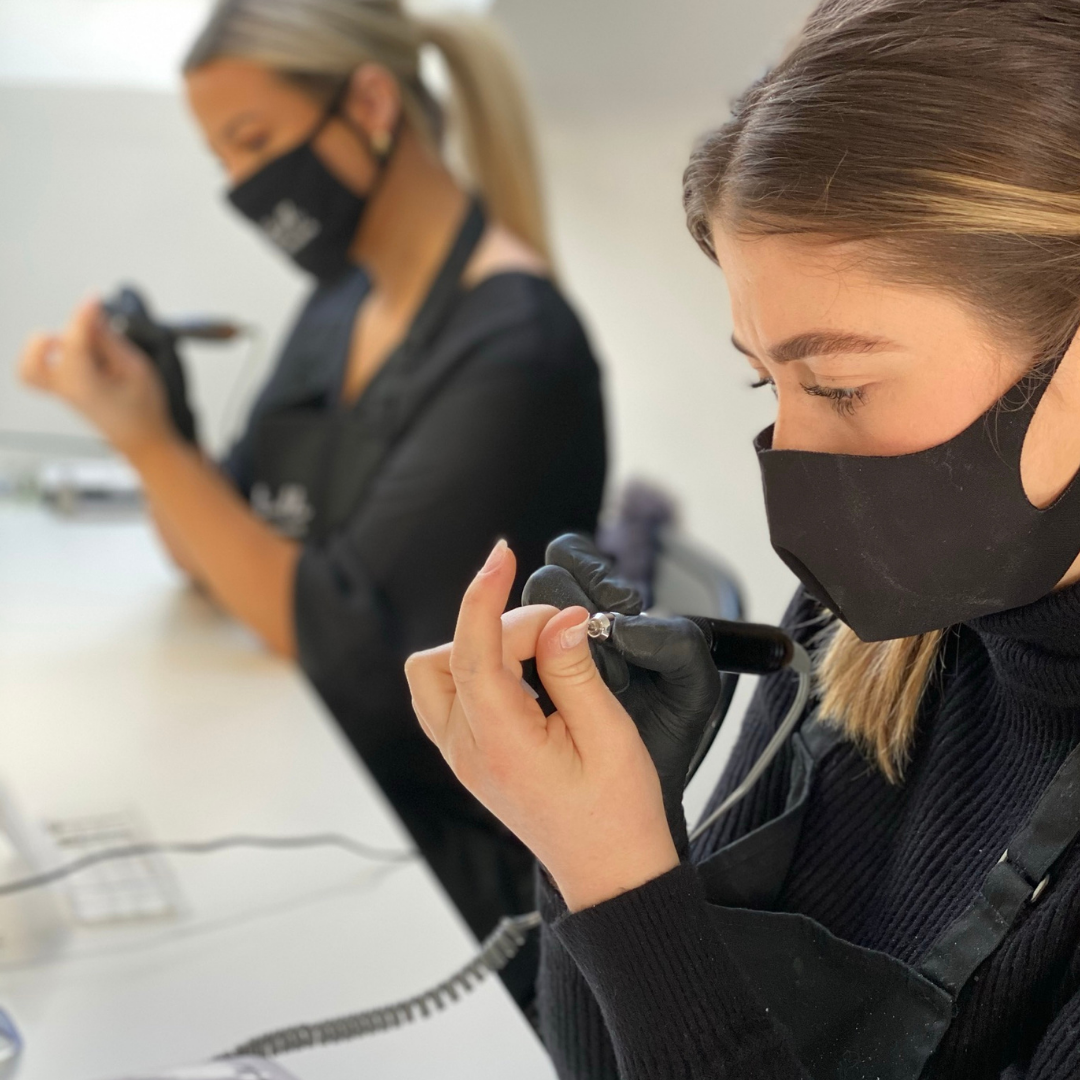 Liverpool - eFile Course
Excluding VAT. This will be calculated at checkout.
LP eFile Course - Liverpool - £150 + VAT
A one day intensive ABT Accredited course, where you learn how to use the electric nail file safely and effectively.

Why the LP eFile course?
We practise a hands on approach, meaning our course is mainly practical - with live demonstrations, models and practical assessments. We're not about learning from behind a screen - this is a 6 hour intensive practical course - meaning you will leave feeling confident to safely use the eFile on your clients. 
All students that have demonstrated the necessary skills to practise using the eFile will receive an ABT accredited certificate - making them safe to use the eFile on their clients.
What you will learn on the course:
The eFile, how it works and the different parts and speed settings

The different drill bits - how, and when to use them, covering the RPM speed, the right angles to use the drill bits and the correct technique

How to work safely over the natural nail, removing non-living tissue, creating the perfect nail preparation for product application

How to prepare nails for infill service


How to refine an overlay

How to use sanding bands and the benefits these can have over the standard nail file


How to safely clean your eFile and drill bits

Health & Safety
What you will need for your course:

eFile Machine - Any brand is fine, we recommend the LP eFile as it has the latest technology, a digital display & brushless motor
LP 5-in-1 Drill Bit or LP Pro Kit

Your full nail kit - the system you use to complete a full set of nails

A model - with one had free of product and one hand ready for infill maintenance service
If you would like to purchase a full kit with your eFile course - check out the bundle add on's below.
Course Details:  
The course runs from 10am - 4pm - see above for upcoming dates
Course Location: WOO Nails & Training Academy · 17A Tarbock Road · Huyton · Liverpool · L36 5XN
Course Educator: Sophie Gillespie
Mandatory: You must have a pre-existing qualification in Nail technology to attend this course - this can be in Acrylic, Gel Polish, Builder or Hard Gel.
 
If you have any questions please get in touch: info@lpnails.com

Please note: The LP eFile Course is non-refundable and the location is non-transferable. Please contact us if you cannot attend your course, and we can try and accommodate a different date where possible

Course kits will be delivered to you one week before your course. Please email if you would like this sooner.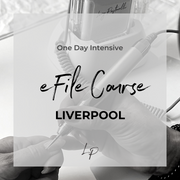 Liverpool - eFile Course