Edge Nail Buffer
Excluding VAT. This will be calculated at checkout.
The Edge Nail Buffer is the perfect finishing and refining tool.
Double-sided wit a contoured shape making ti ideal for preparing the natural nail or refining extensions.

100 / 180 - Sponge Buffer
The Edge Nail Buffer can be bought individually or as a pack of 10.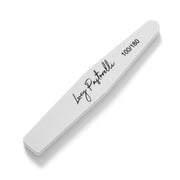 Edge Nail Buffer