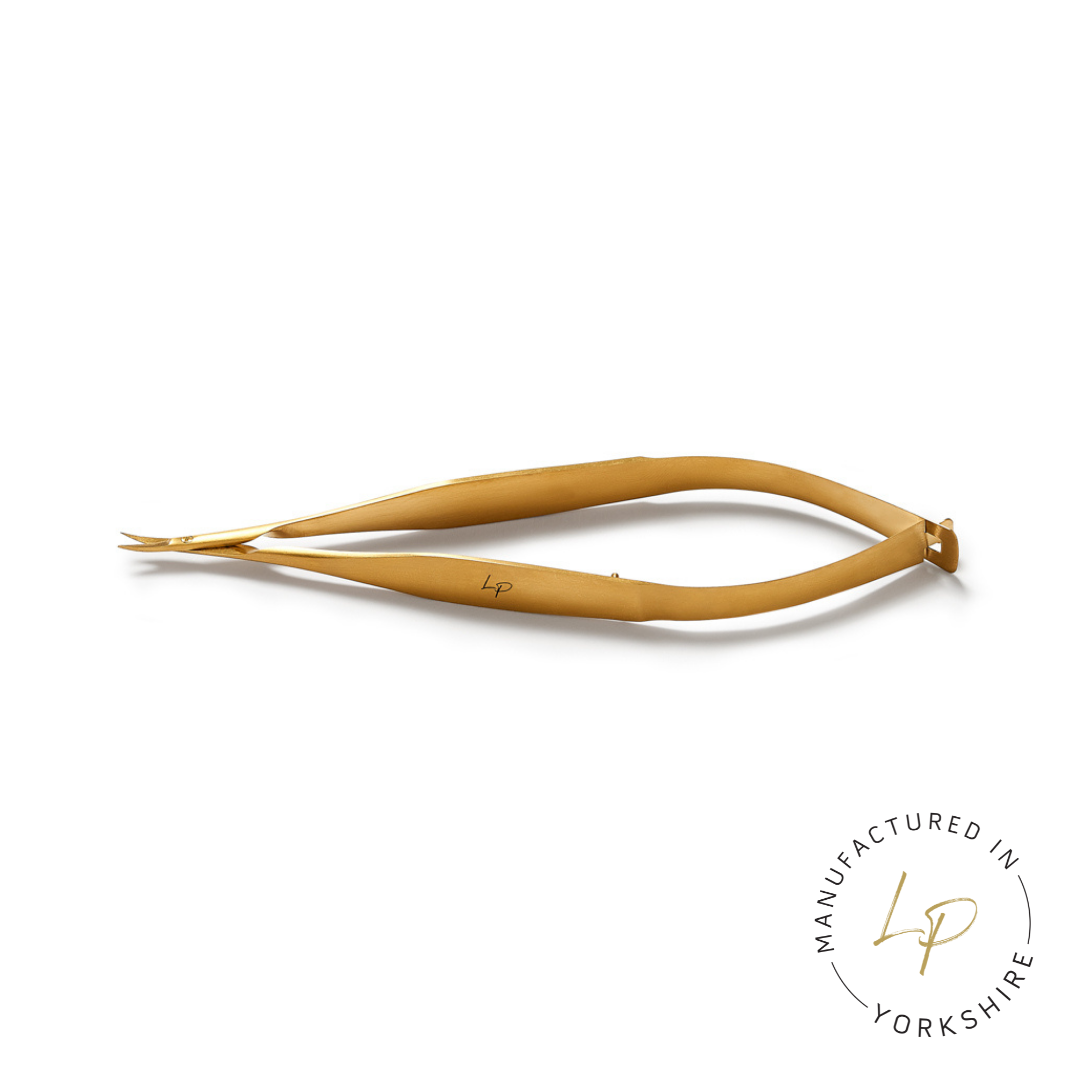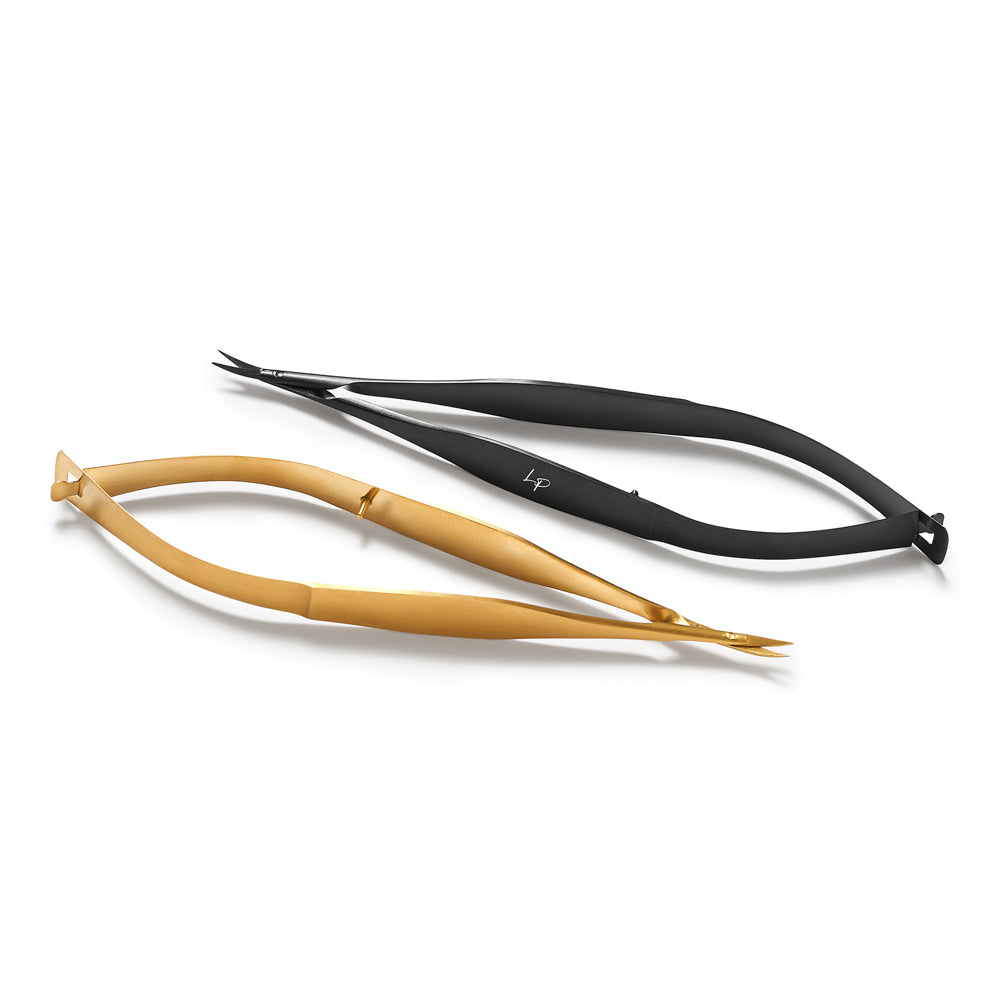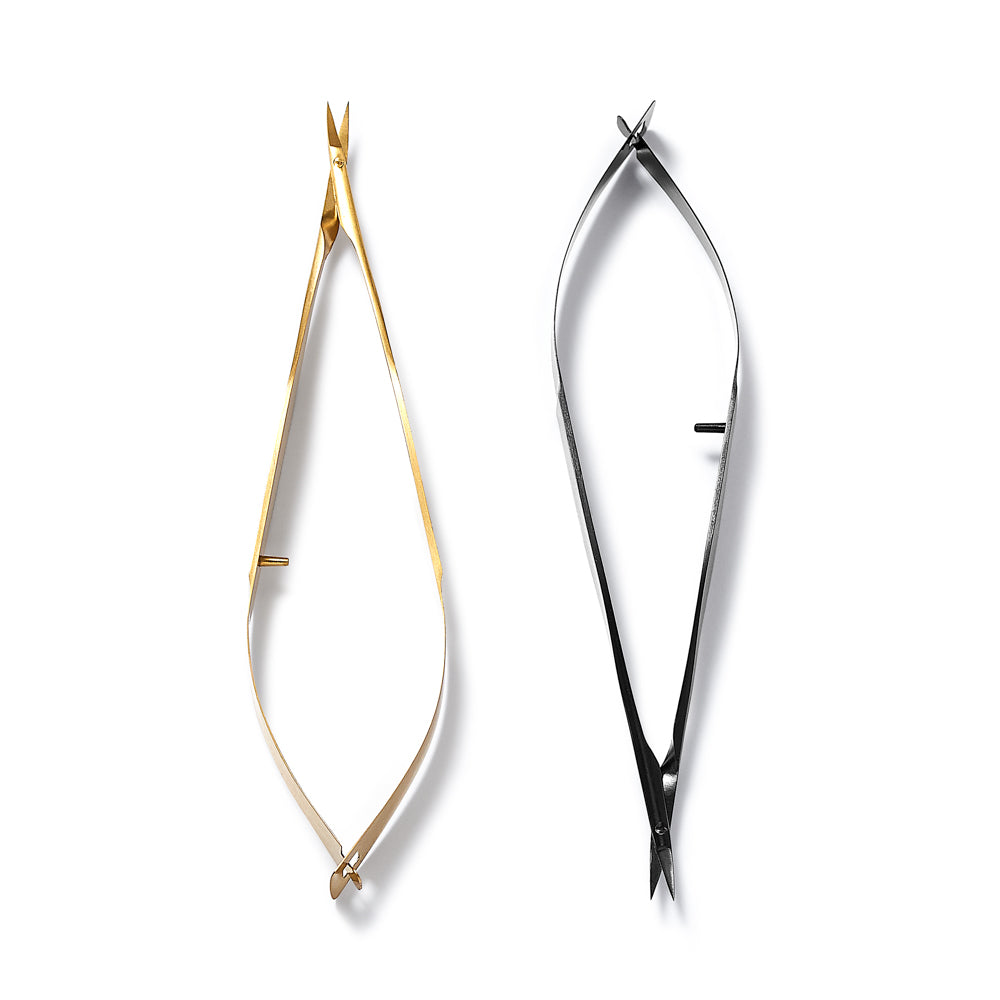 LP Cuticle Scissors
Excluding VAT. This will be calculated at checkout.
Precision Crafted from Surgical Steel - The LP Cuticle Scissors can be operated with the lightest touch.
The scissor blades are accurately sharp and are designed to give a closer and more intricate cut to the cuticle due to their curved shape. 
The long and smooth handles sit comfortably in the hand, making them easy to use, and the delicate lightweight design means minimum strain on your hands.
The Black LP Cuticle scissors are coated in Diamond-Like Carbon, (DLC) - the strongest coating known to man, making them durable and hygienic, and the perfect addition to your tool collection.
The Gold LP Cuticle Scissors are coated in Gold Titanium Nitride - which is stronger than Gold, and corrosion-resistant - which helps keep the blade edges intact.
The LP Cuticle Scissors are manufactured in Yorkshire and are hand finished, meaning each pair is unique to you.
Cuticle Scissor Length : 120mm  | Blade Length : 7mm


FOR PROFESSIONAL USE ONLY.
To clean:
Use the LP tool wipes to clean this tool. Do not use any wire cleaning implements on this tool, as this will cause damage to the coating.
This product comes in its own microfibre dust bag.


Please note: Due to our coating methods, a faint line may be seen on the handle of the scissors, please note that this is completely normal and is where the scissors have been hung during coating - it will not affect the performance of your tool.
LP Cuticle Scissors