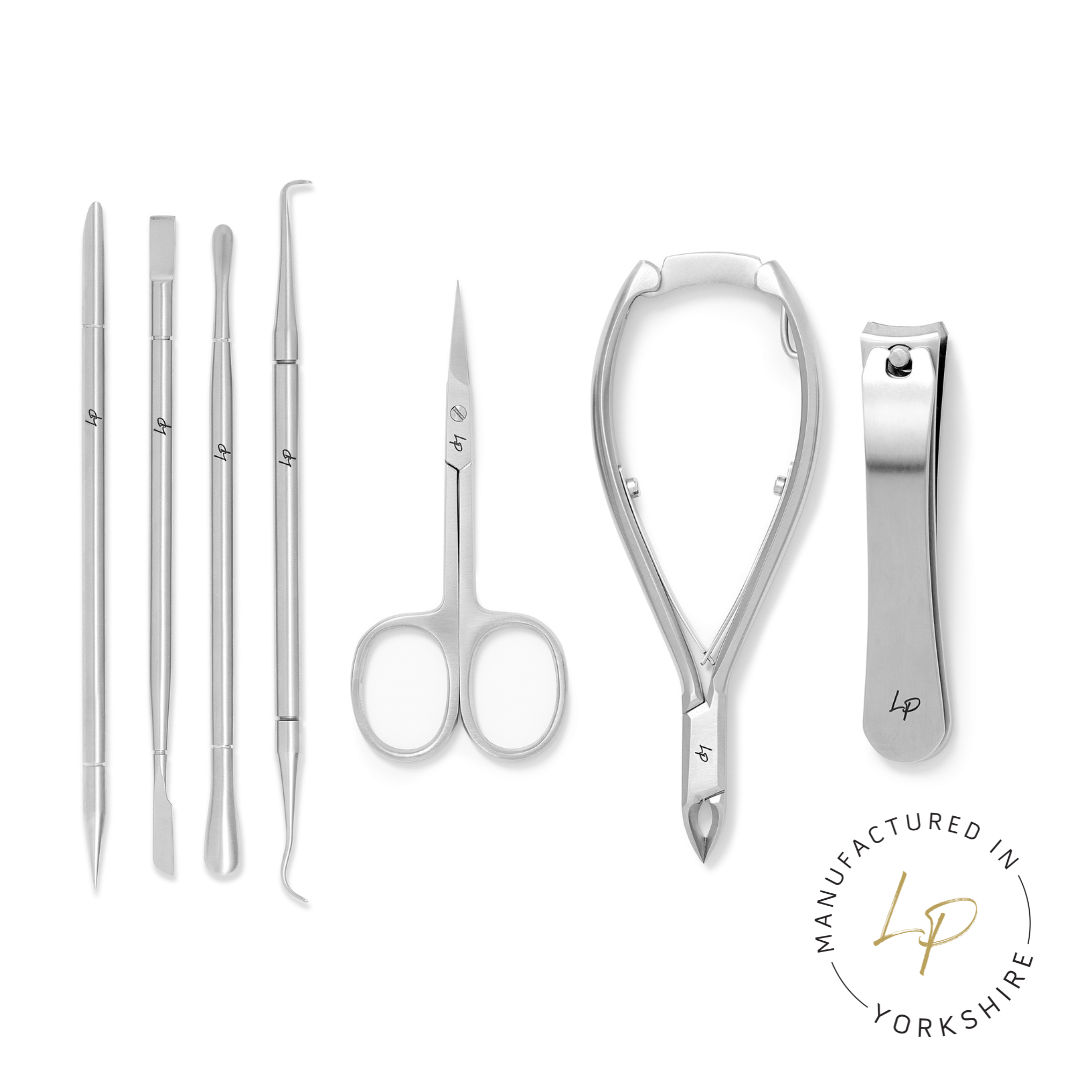 The Complete Collection - Uncoated
Excluding VAT. This will be calculated at checkout.
The LP Complete Collection Uncoated : A 7 Piece Tool Kit, essential for any professional nail technician.

This LP Tool Kit contains seven of our LP tools, providing you with the perfect set to prepare perfect nails.
All of our tools are manufactured in Yorkshire and are precision-crafted from surgical steel - meaning they are built for longevity and optimum hygiene.
The LP Complete Collection Uncoated Tool Kit Contains:
Click each tool for a full product description.


To clean:

We advise using the LP Sanitiser Wipes to clean your tools. Do not use any wire cleaning implements on the tools, as this will cause damage to the coating. 
LP TOOLS ARE FOR PROFESSIONAL USE ONLY.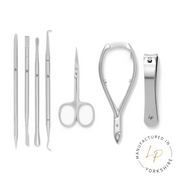 The Complete Collection - Uncoated