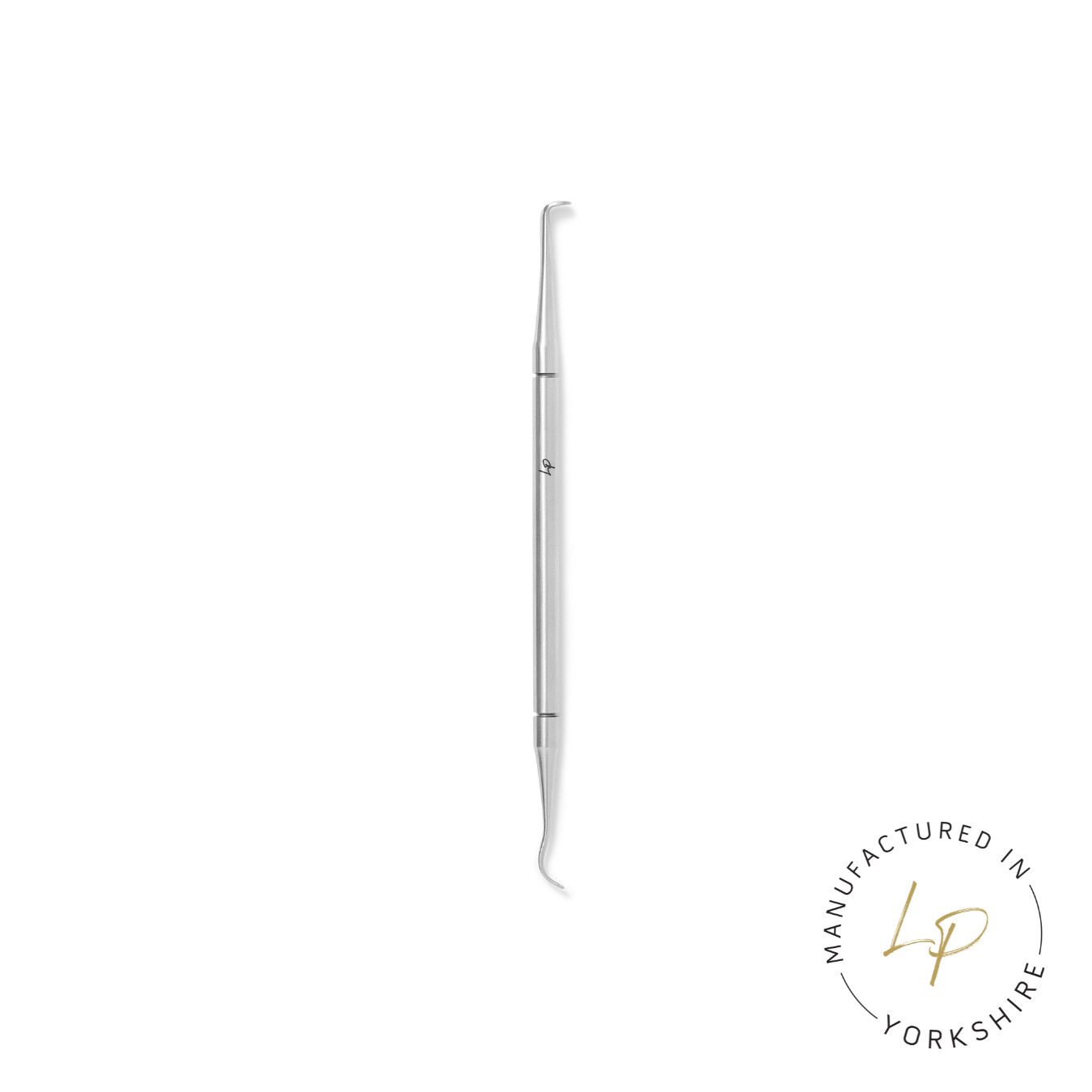 The Curette - Uncoated
Excluding VAT. This will be calculated at checkout.
The LP 'Double Ended' Nail Curette - Uncoated. This tool has been precision crafted from surgical steel and manufactured in the UK.

Our LP Curette is designed to effectively remove non-living tissue and debris from the nail plate and cuticle area, and safely clean under the free edge.

The small scoop end of the tool is to be used around the cuticle area and the side wall of the nail, with minimum pressure required. 

The other end has a unique 90º angle designed to efficiently clean under the free edge of the nail and is a personal favourite to use when working on toes.
The LP Curette has been designed by Lucy and is one of a kind.

FOR PROFESSIONAL USE ONLY


To clean:
Use the LP tool wipes to clean this tool.
Do not use any wire cleaning implements on this tool, as this will cause damage to the coating.

This product is supplied in its own microfibre dust bag.
The Curette - Uncoated